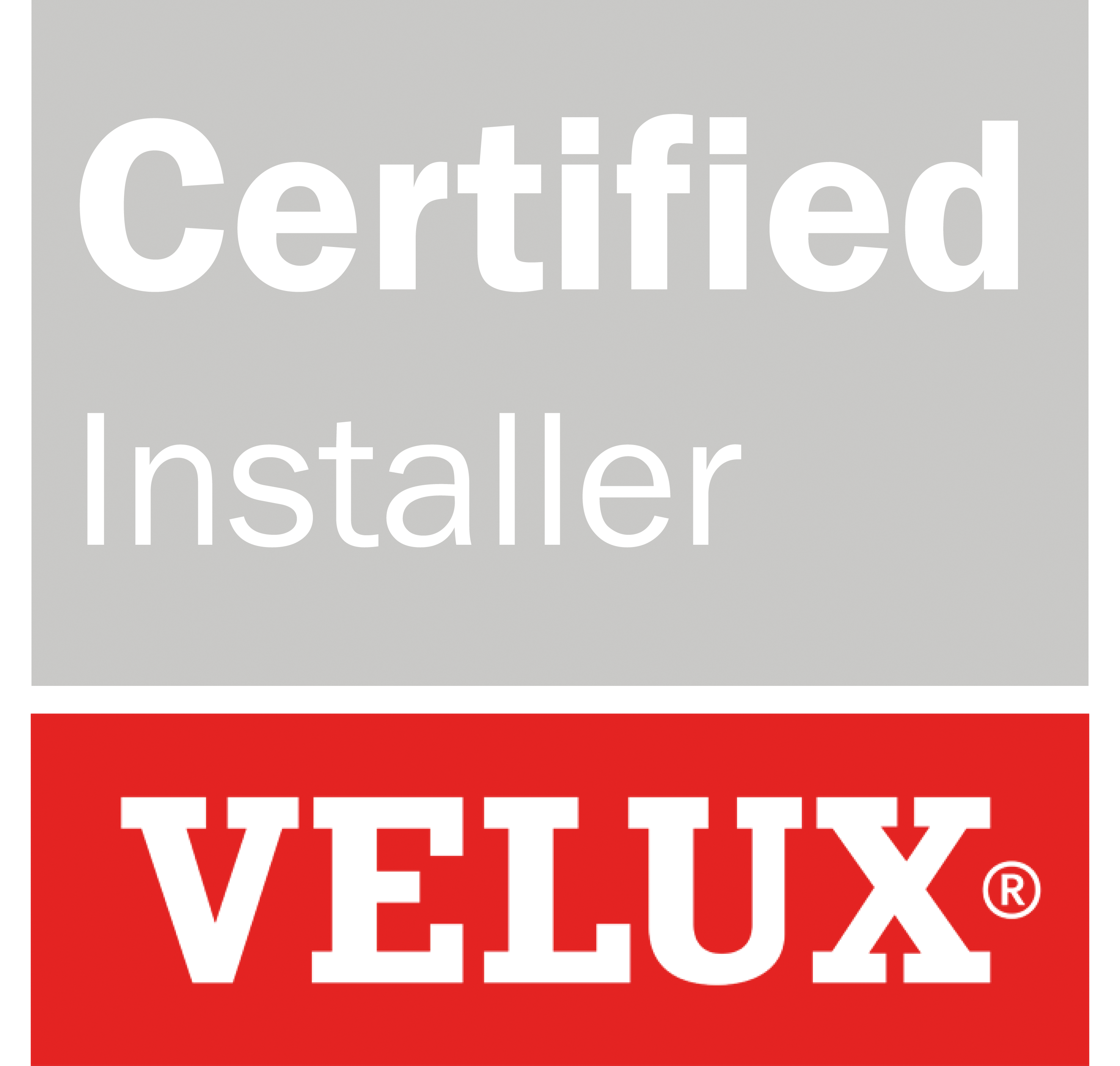 VELUX Window Installers in Oxfordshire
We specialise in the installation, replacement and repair of VELUX Windows, Sun Tunnels, Blinds and

Accessories

.
​
We are VELUX Certified Installers and members of the government endorsed Trustmark Scheme.
​
VELUX WINDOW REPLACEMENT

HessianCole Building Services replace VELUX and other brands of roof window throughout Oxfordshire, Buckinghamshire and Northamptonshire. Most replacement window installations are completed in 1 day.
VELUX CERTIFIED INSTALLERS
​
We are fully accredited members of the VELUX Certified Installers scheme. The scheme provides consumers with pre vetted installers that have recieved training from VELUX and have satisfied various checks including:
Examination of their financial records and trading history

On site inspections

Provision of relevant documents such as public liability insurance

Credit checks

References from previous customers
​
Replace and upgrade your VELUX windows.
​
Your VELUX window has finally reached the end of its working life. But look on the "bright" side, you now have the option to upgrade. A standard new generation equivelent will be an improvement over any window more than 3 years old. You can also choose from various glazing options and internal finishes.
Take a look at the products section to see what options VELUX have to offer.
​
Free Replacement VELUX Window Quote
​
All our quotations are free and with a few details from you we can usually supply a quote to replace your VELUX window within 24hrs. These are the details we require to provide an accurate replacement VELUX window quotation.
Your existing window code or approximate internal opening dimensions

Image of the roof tiles

Image of the existing internal plaster/timber lining

Approximate height to access window from inside

Your contact details and the address of the installation

Our quotation will include the cost for a standard replacement along with optional upgrades to the glazing, operation and internal finish.
​
How to find your VELUX product code
​
In most VELUX windows from the late 1960s to present day the product code can be found on the top edge of the window sash. You will need to open the window to view the product code.
If you cannot open your window then provide us with the size of the window frame internally.
All pitched roof windows will have a code starting with GGL, GPL, GGU etc followed by one to three numbers. The combination of these letters and numbers make up most of the details. Any remaining numbers are related to the glazing and batch numbers. As you are replacing the window the existing glazing code is usually irrelevant.
​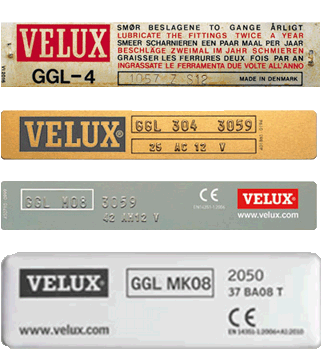 Typical Replacement VELUX Window Installation
​
​
The average replacement installation of 1 - 2 VELUX windows is completed in 1 day.

On arrival we prepare the work area with sufficient protection from dust and moisture. This also includes any floor protection to the access route.

The existing opening sash is removed for disposal.

Existing tiles are removed and stacked ready for re use.

Existing flashing kit is removed for disposal.

Existing window frame removed for disposal.

Any necessary alterations are made to the existing structural opening to accept your new generation VELUX window.

Any damaged areas of the existing felt membrane and/or battens are repaired.

Your replacement VELUX window frame is prepared and installed.

We always install genuine VELUX felt collars to reduce the chance of future water ingress.

Replacement VELUX window installations rarely allow room within the existing roof structure to add an Insulation collar. We do carry additional foil backed insulation which we endeavour to include where room permits but the insulation collar is designed with new installations in mind.

Next we install the flashing kit, correctly chosen depending on your roof material to result in the neatest and most watertight finish.

Internal plaster reveals are now made good, depending on the alteration and damage caused in installation we often need to re-plaster some areas.

As we begin to clear the work area we like to take the time to run through your new VELUX windows operation with you and make sure you are familiar with its features.

Clear work area and leave the property as it was on our arrival.

We can include redecorating to our installation cost but any re-plastered areas will need a return visit once sufficiently dry to paint.
​
​
VELUX felt collars on every new or replacement installation
​
​
​
​
HOME AUTOMATION
VELUX Integra electric or solar powered operation is ideal for out of reach windows. Team up with remote blinds and use the controller to automate the daylight and ventilation entering your home. HessianCole have extensive experience installing VELUX Integra remotely operated windows and blinds.