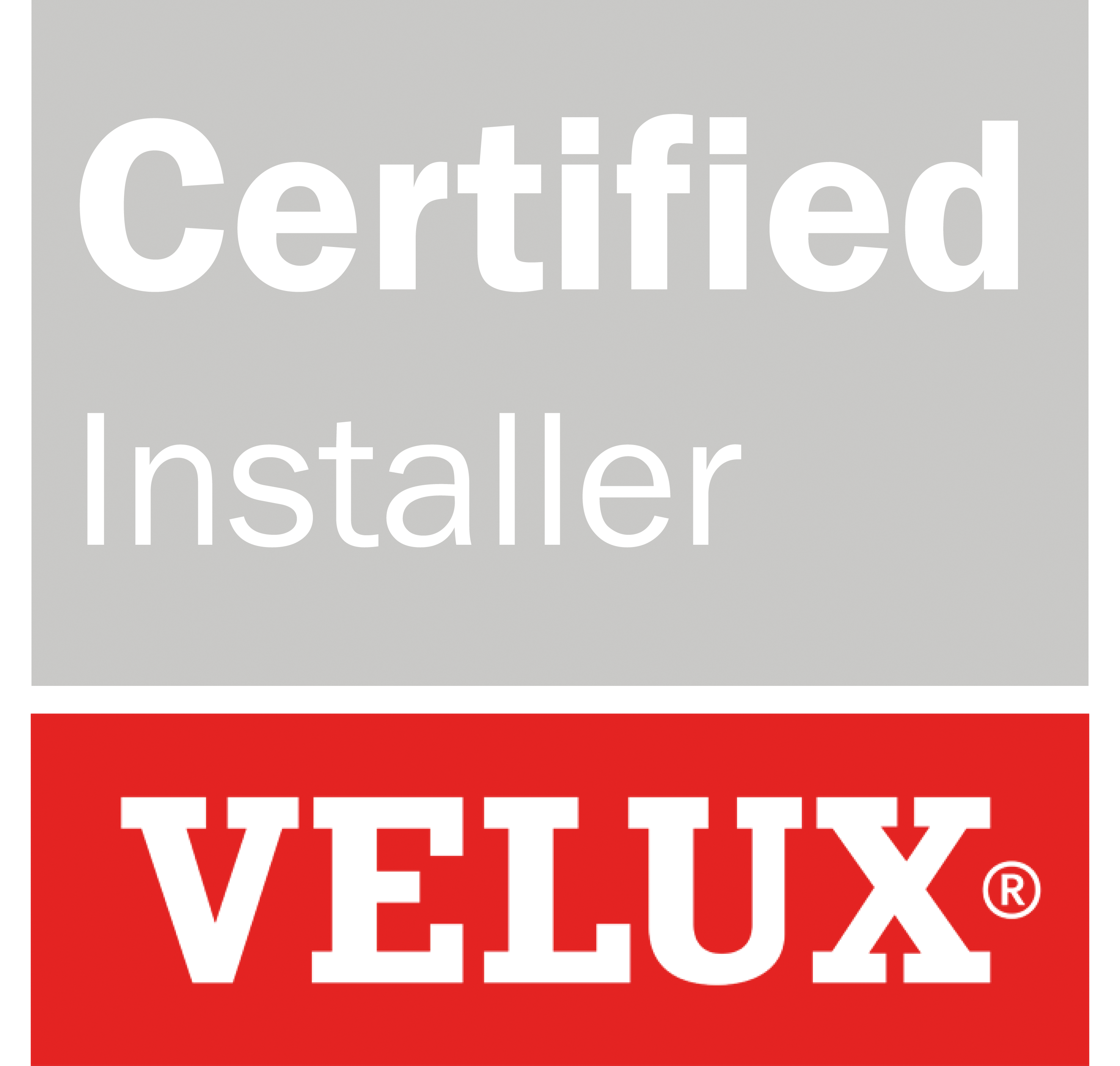 VELUX Window Installers in Oxfordshire
We specialise in the installation, replacement and repair of VELUX Windows, Sun Tunnels, Blinds and

Accessories

.
​
We are VELUX Certified Installers and members of the government endorsed Trustmark Scheme.
​
VELUX WINDOW REPLACEMENT GLAZING

HessianCole specialise in VELUX windows, we are VELUX certified installers based in Bicester, Oxfordshire and we replace the glazing in VELUX windows throughout Oxfordshire, Buckinghamshire and Northamptonshire.
VELUX CERTIFIED INSTALLERS
​
We are fully accredited members of the VELUX Certified Installers scheme. The scheme provides consumers with pre vetted installers that have recieved training from VELUX and have satisfied various checks including:
Examination of their financial records and trading history

On site inspections

Provision of relevant documents such as public liability insurance

Credit checks

References from previous customers
​
Replace your VELUX glazing
​
Misted glazing in your VELUX window not only looks unsightly but its costing you money too. The seal between the 2 or sometimes 3 layers of glass has failed, releasing the gas and allowing moisture to enter and cloud your view. The double glazed unit is now far less effective at insulating your living space, increasing your heating bills and often causing condensation issues on the window frames.
​
HessianCole have extensive experience replacing glazing to VELUX windows in and around Oxfordshire. Trained by VELUX and members of the Certified Installer scheme we are here to help with VELUX glass/glazing replacement.
​
​
​​
Replace
​
For most windows VELUX still produce replacement panes to the same dimensions as your existing window. The kit supplied with the replacement panes allows us to re install the glazing correctly and sufficiently water tight.
All replacement pane installations include a free service of the VELUX window including re greasing mechanisms and replacing filters.
​
​
Upgrade
​
​If your existing VELUX window glazing needs replacement then consider upgrading at the same time. VELUX supply conversion kits to allow installation of the latest glazing as supplied in the new generation windows. HessianCole are adept in the fitting of VELUX glazing conversion kits and replacement glazing throughout Oxfordshire and surrounding counties.
How to find your VELUX product code
​
In most VELUX windows from the late 1960s to present day the product code can be found on the top edge of the window sash. You will need to open the window to view the product code.
If you cannot open your window or find the data plate then provide us with the size of the window frame internally. All pitched roof windows will have a code starting with GGL, GPL, GGU etc followed by one to three numbers. The combination of these letters and numbers make up most of the details. Any remaining numbers are related to the glazing and batch numbers. As you are replacing the window the existing glazing code is usually irrelevant.
​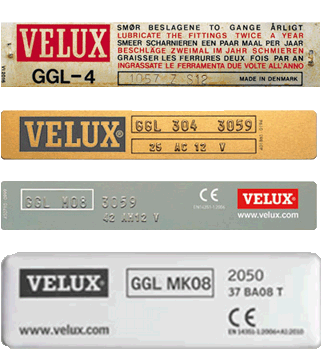 DOME, FLAT and now CURVED FLAT
​
Options for VELUX installations on flat roofs have recently increased. HessianCole are taking bookings and will be installing the new VELUX curved flat roof windows available soon.